Blue Note Hawaii
2335 Kalakaua Ave, Honolulu, HI
Thu
July 1, 2021
9:00 pm
HST
(

8:30 pm

DOORS)
Jody Watley
$35.00 - $45.00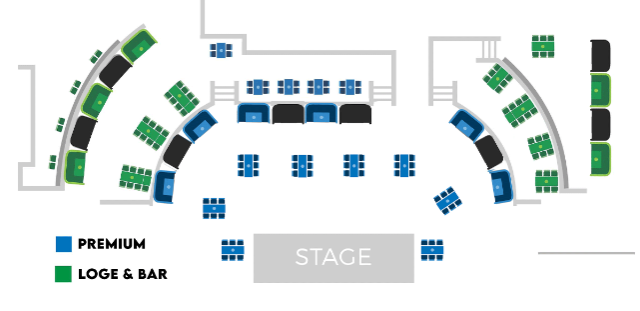 Click here to view seating chart fullscreen
Jody Watley
GRAMMY®-winner and three-time GRAMMY®-nominee Jody Watley, multi-platinum singer, songwriter, producer, independent label owner and style-icon ,is one of the architects of 21st century Pop/R&B/Dance music.
From her groundbreaking marriage of rap and R&B (1987's "Friends," a collaboration with hip-hop legends Eric B. and Rakim) to her vision-forward marriage of high fashion, street fashion and music in the '80s (long before it became the norm), to her fusion of jazz and underground club culture with keen pop instincts, and the ease with which she crossed and still crosses genre, Watley forged the template that is now everybody's playbook.
To date as a solo artist: six Hot 100 Singles, 15 Top 40 Singles, 13 #1 Dance Singles, two #1 R&B Singles.
Listed as one of Billboard Magazine's Top Female Artists and Top Dance Artists of All Time in 2018; Winner of the Best New Artist GRAMMY® in 1987, Jody Watley's entire career has been about looking forward, drawing inspiration from personal heroes and iconoclasts always ten steps ahead of the pack since her days as the original female lead and sound of the group Shalamar. The Chicago native's eclectic repertoire – R&B, hip-hop, House, jazz, pop, drum and bass, ambient, spoken-word – is built on a positive vision and a strong taste for artistic and aesthetic risk. The Jody Watley concert experience is an energetic hit packed music journey spanning decades.
We are open. And your safety is our priority.

Temperature checks for all attendees are required. You MUST wear a mask to enter. You may take off your mask while seated at your table however if you get up for any reason you MUST put your mask on. This is for your safety and the safety of everyone in attendance.

Among other precautions, our staff will be temperature checked. They will wear face shields and masks. Our tables will be six feet apart. Artists will perform behind a plexiglass barrier, 10 feet away from the front row. Tables and chairs will be sanitized in between shows. We will offer contactless payment options and hand sanitizers throughout the club.

To accommodate the policies noted above and to stay within state, city, county and CDC guidelines, our capacity has been significantly reduced. Selling complete tables is the only way we can run a sustainable operation; keeping you safe and paying our bands what they deserve. Individual tickets are not available at this time. We are selling entire tables. Please refer to the floor plan above.

Mahalo for your kokua, and for supporting live music in Hawaii.
__________________________________________
Seating is First Come, First Served
$10 Food or Beverage Minimum Per Person Inside Club
Full Bar & Full Dinner Menu Available
No refunds or exchanges.
Please make sure you purchase tickets for the correct date and time. Mahalo!