LOL Times Square Comedy Club Presents
All Star Stand Up Comedy at LOL Times Square Comedy Club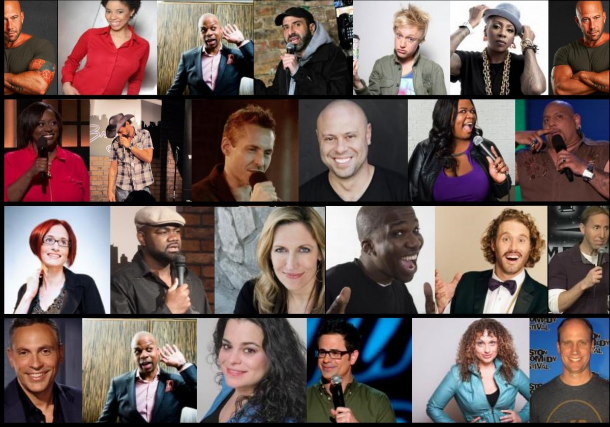 Events
All Star Stand Up Comedy at LOL Times Square Comedy Club
9:00 PM
Age Limit: 16+
All Star Stand Up Comedy at LOL Times Square Comedy Club
10:15 PM
Age Limit: 16+
All Star Stand Up Comedy at LOL Times Square Comedy Club
11:30 PM
Age Limit: 16+
All Star Stand Up Comedy at LOL Times Square Comedy Club
9:00 PM
Age Limit: 16+
All Star Stand Up Comedy at LOL Times Square Comedy Club
10:15 PM
Age Limit: 16+
All Star Stand Up Comedy at LOL Times Square Comedy Club
11:30 PM
Age Limit: 16+
All Star Stand Up Comedy at LOL Times Square Comedy Club
9:00 PM
Age Limit: 16+
All Star Stand Up Comedy at LOL Times Square Comedy Club
10:30 PM
Age Limit: 16+
All Star Stand Up Comedy at LOL Times Square Comedy Club
11:45 PM
Age Limit: 16+
All Star Stand Up Comedy at LOL Times Square Comedy Club
8:15 PM
Age Limit: 13+
All Star Stand Up Comedy at LOL Times Square Comedy Club
9:15 PM
Age Limit: 16+
All Star Stand Up Comedy at LOL Times Square Comedy Club
10:30 PM
Age Limit: 16+
All Star Stand Up Comedy at LOL Times Square Comedy Club
11:45 PM
Age Limit: 16+
All Star Stand Up Comedy at LOL Times Square Comedy Club
8:15 PM
Age Limit: 13+
All Star Stand Up Comedy at LOL Times Square Comedy Club
9:15 PM
Age Limit: 16+
All Star Stand Up Comedy at LOL Times Square Comedy Club
10:30 PM
Age Limit: 16+
All Star Stand Up Comedy at LOL Times Square Comedy Club
11:45 PM
Age Limit: 16+
All Star Stand Up Comedy at LOL Times Square Comedy Club
8:15 PM
Age Limit: 13+
All Star Stand Up Comedy at LOL Times Square Comedy Club
9:15 PM
Age Limit: 16+
All Star Stand Up Comedy at LOL Times Square Comedy Club
10:30 PM
Age Limit: 16+
All Star Stand Up Comedy at LOL Times Square Comedy Club
11:45 PM
Age Limit: 16+
All Star Stand Up Comedy at LOL Times Square Comedy Club
8:15 PM
Age Limit: 13+
All Star Stand Up Comedy at LOL Times Square Comedy Club
9:15 PM
Age Limit: 16+
All Star Stand Up Comedy at LOL Times Square Comedy Club
10:30 PM
Age Limit: 16+
All Star Stand Up Comedy at LOL Times Square Comedy Club
11:45 PM
Age Limit: 16+
All Star Stand Up Comedy at LOL Times Square Comedy Club
9:00 PM
Age Limit: 16+
All Star Stand Up Comedy at LOL Times Square Comedy Club
10:15 PM
Age Limit: 16+
All Star Stand Up Comedy at LOL Times Square Comedy Club
11:30 PM
Age Limit: 16+
All Star Stand Up Comedy at LOL Times Square Comedy Club
9:00 PM
Age Limit: 16+
All Star Stand Up Comedy at LOL Times Square Comedy Club
10:15 PM
Age Limit: 16+
All Star Stand Up Comedy at LOL Times Square Comedy Club
11:30 PM
Age Limit: 16+
All Star Stand Up Comedy at LOL Times Square Comedy Club
9:00 PM
Age Limit: 16+
All Star Stand Up Comedy at LOL Times Square Comedy Club
10:30 PM
Age Limit: 16+
All Star Stand Up Comedy at LOL Times Square Comedy Club
11:45 PM
Age Limit: 16+
All Star Stand Up Comedy at LOL Times Square Comedy Club
8:15 PM
Age Limit: 13+
All Star Stand Up Comedy at LOL Times Square Comedy Club
9:15 PM
Age Limit: 16+
All Star Stand Up Comedy at LOL Times Square Comedy Club
10:30 PM
Age Limit: 16+
All Star Stand Up Comedy at LOL Times Square Comedy Club
11:45 PM
Age Limit: 16+
Welcome to LOL Times Square!

We aim to be the best entertainment studio in NYC.

Our audience is comprised of tourists, young professionals, blue-collar workers and individuals from all walks of life...in other words, anyone looking for a funny night out. Our showcase format features up-and-coming acts, seasoned local talent and comic headliners with television and film credits.

Our goal to is make our audience laugh, while offering a full bar and providing excellent service in a welcoming environment!

We consistently showcase the best comedic talent available; combining local, national and international acts for the very best shows that New York City has to offer. So come enjoy a night filled with entertainment & laughs!

There is a 2 Drinks minimum (alcohol, non-alcoholic drinks, ) per person during the showroom!

ADULT HUMOR SHOW 16 AND OLDER.
Requirements :
16+ with parents
Two drink minimum during the show. Alcohol is NOT required.
Individual comedian appearances subject to change without notice
ALL SALES ARE FINAL
FAQs
Are there ID or minimum age requirements to enter the event?
You must be 13 years of age or older to attend this event.
What's the refund policy?
We are unable to offer a refund for any performance due to limited seating availability.
Do I have to bring my printed ticket to the event?
You will received your ticket via email shortly after you finalize your purchase. You may print it or download the mobile ticket to your cell phone. Show it at the door.

Do you offer late seating?

There is no late seating for any of our performances. Please arrive 1/2 hour prior to the performance and check in with the door PRIOR to standing in the line to be seated.